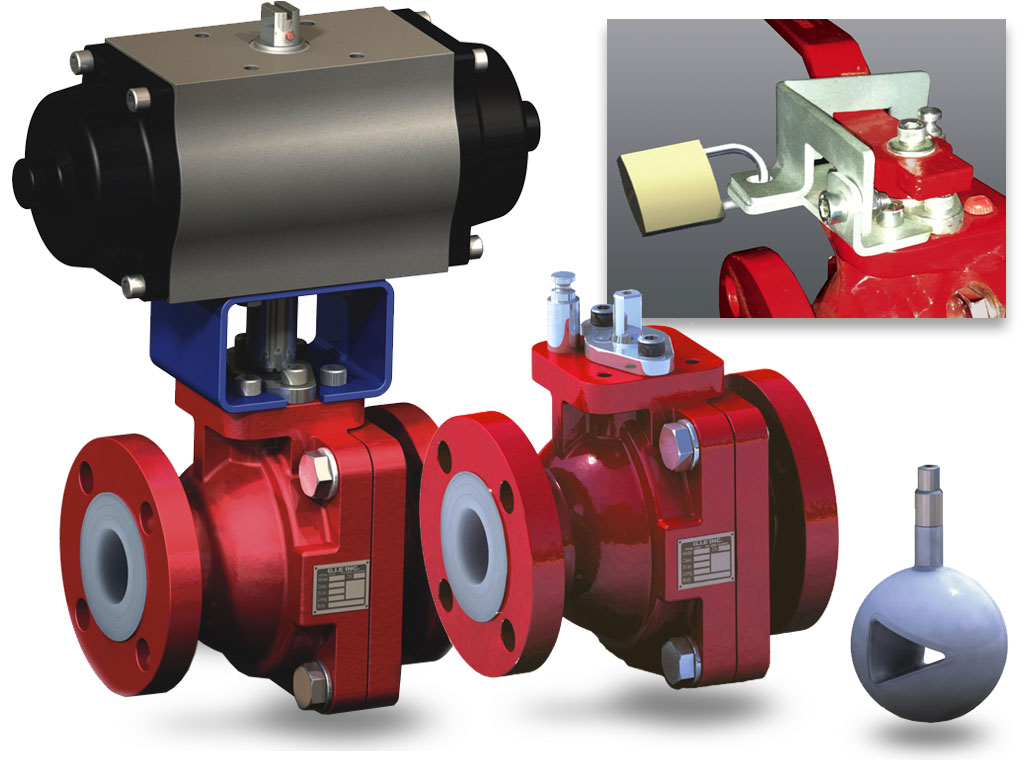 GIE INC.'S New 2-pc short pattern full-port, fluoroplastic lined Ball valve with an innovative design.
The heavy duty construction of our ball valves meets the stringent requirements of chemical process industry and are specially designed for low torque, bubble tight shut-off and minimal pressure drop.


The unsurpassed performance and dependability of GIE, Inc. valves are the culmination of up-to-date technical know-how combined with its modern automated system of production, which is the latest in the valve industry today.
The GIE, Inc. broad line of diaphragm valves

Available with a wide range of manual and automatic actuators, these valves are available with weir style and straightway flow patterns. Sizes range from 1/2″ thru 3″ threaded or weld ends: and 1/2″ thru 12″ flanged ends. Pressure ratings to 200 psi and temperatures to 340 F.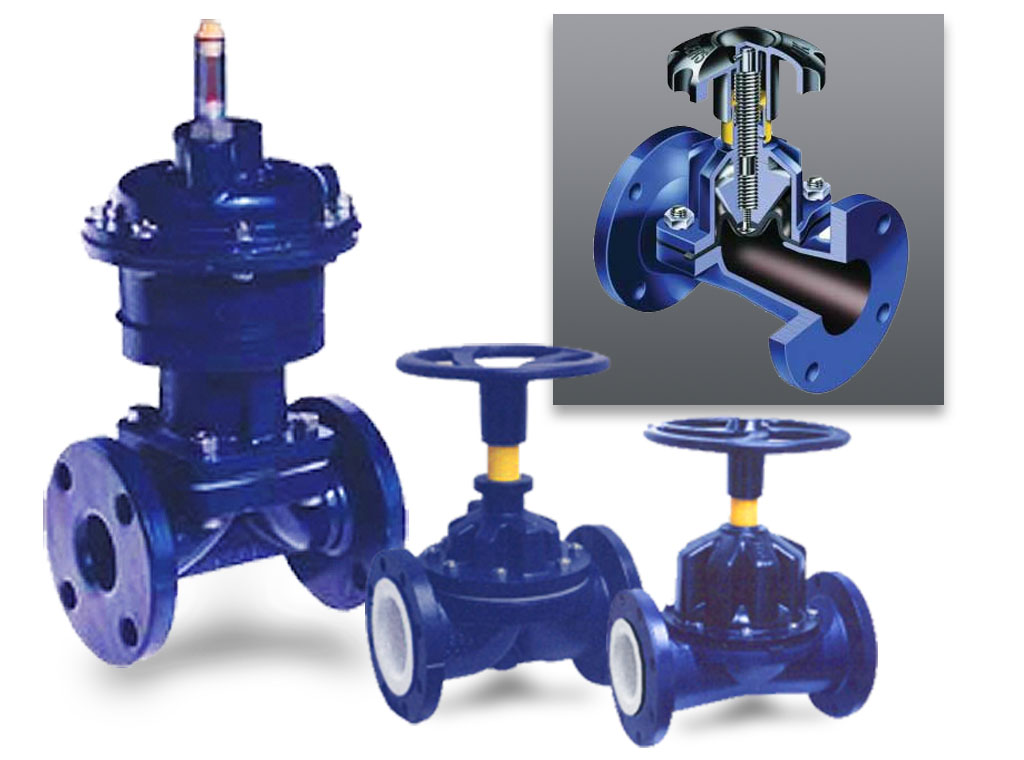 GIE now manufacturers quality Replacement Valve Body Diaphragms for use in Hills McCanna Weir Style Diaphragm Valves
Designed to meet or exceed the original equipment manufacturers specifications, these diaphragms are completely interchangeable. Diaphragms are competitively priced and are in stock and available for immediate shipment.